Welcome !
Assuring you of getting a great degree of effectiveness, long service life and premium quality, with each of our products!

Power by Jeeves so 200+ service centers all over India.

Welcome to our company!

Making a distinguishing mark in the industry since 1994, Arun Enterprises is doing a phenomenal job as an Importer and Supplier. Providing some of the most reliable equipments to various sections of the economy, we aim at satisfying each patron beyond all doubt. Thanks to our ethical business practices and competitive pricing structure, we are winning a great deal of respect for ourselves in the Indian Market. Be it Electrical Water Heater and Electric Geysers come find a set of matchless quality products under our wing.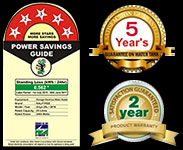 Product Range
Geared with a user-friendly programme, these equipments provided by us can be operated in a hassle-free style. Thanks to their effective working, one can yield highly accurate results in a quality-oriented fashion.
Electrical Water Heaters
Geysers
Quality Assurance
Our company has always been a quality-centric one since the very beginning. Thus, we follow a series of hard-and-fast regulations and ordinances which have been set by the industry. Securing the most premium grade products from trusted vendors, our team conducts exhaustive checks on each and every item so as to make sure that they meet the set industrial norms perfectly. Providing clients with their peculiar requirements in a timely manner, we leave no stone unturned when it comes to the qualitative aspect of our business.
High Performance Guarantee!
Our company has always kept a high regard for a performance-driven machinery. With an Intention of presenting only the most effective products to the customers, we leave no stone unturned while accomplishing this goal. Backed by a top of the line warehousing facility, we have armored ourselves with a series of state of the art technology, which keeps the qualitative aspect of each goo intact. Storing every product in these units, keeps them protected from any kind of damages.

Latest Trade Offers
We are fastest growing company engaged as manufacturer, supplier and exporter of Ceiling Fans - Kalptree - Swift in Delhi, Delhi, India. Ceilings Fans..